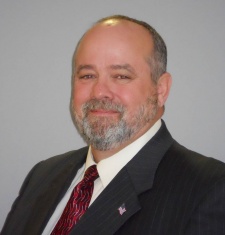 Timothy J. Tracy
Chief Executive Officer
Timothy Tracy has served as a health care administrator in South Dakota and North Dakota since 1983. He has been the Chief Executive Officer of Sanford Vermillion Medical Center since April 2004. Sanford Vermillion is affiliated with Sanford Health in Sioux Falls, SD. During Mr. Tracy's tenure in health care he has assisted in the development of model rural health care centers in Vermillion, SD, Cando, ND and Gettysburg, SD.
Mr. Tracy is an ordained Deacon for the Catholic Diocese of Eastern South Dakota currently serving at St. Agnes Parish & School in Vermillion while assisting with several Diocesan-wide assignments.
Mr. Tracy currently serves as a Delegate to the American Hospital Association for the South Dakota Association of Healthcare Organizations, is past chair of SDAHO Board of Directors and has served on various committees. He was a Board Member and Chair of the SD Healthcare Executive Group. He served as the chair of the North Dakota Healthcare Association from 2001 - 2003, where he has also served as vice-chair, secretary/treasurer, director at large, and committee member. He was also secretary of the North Dakota Board of Examiners for Nursing Home Administrators, a member of the North Dakota Long Term Care Association, and a member of the American College of Healthcare Executives. Mr. Tracy has been active in community service organizations, including the American Legion and various Economic Development organizations. He was honored by the Dakota Conference on Rural Health with its Outstanding Rural Health Professional award in 1997, and in 2001, by the American Hospital Association with the Shirley Ann Munroe Leadership Development Award.
A graduate of the University of South Dakota in Vermillion, Mr. Tracy received his master's degree in health services administration from Central Michigan University in Mount Pleasant in 2004.