The Patriots Plaza Project receives grant award from Dakota Hospital Foundation
The Patriots Plaza Project receives grant award from Dakota Hospital Foundation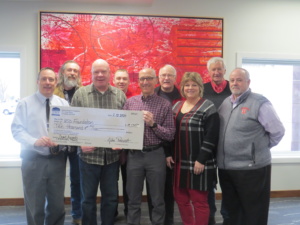 The Patriots Plaza Project was recently awarded a $10,000 grant from Dakota Hospital Foundation (DHF).  The Board resolved to provide $10,000 to be awarded over four years at $2,500 each year.
The Patriots Plaza project will remind future students and others of the sacrifices of military service and provide an appropriate venue for observance of patriotic holidays and related events.
"The Dakota Hospital Foundation has made an incredible donation to the Patriots Plaza Project of $10,000.  Due to their unbelievable generosity and the overwhelming support of the Vermillion and University community the groundbreaking of the project should begin at the end of May," said Ross Dickenson, Fundraising Coordinator.
"Dakota Hospital Foundation is proud to support this tribute to military service and all our veterans. This project is a meaningful way to do that," said John Prescott, DHF president.
Dakota Hospital Foundation held its fall open grant period from October 1 – 31, 2019.  Five community grants were awarded a total of $16,100.  The next open grant period for DHF will be April 1 – 30, 2020.  Learn more at www.dakotahospitalfoundation.org.
About Dakota Hospital Foundation
Since its beginning in 1930, Dakota Hospital Foundation has fulfilled a mission dedicated to community health and wellness.  The health care 'pioneers' who established Dakota Hospital Foundation (DHF) also nurtured a tradition of community health service leadership represented by today's Foundation members.
Pictured (L-R): Damon Alvey, Dakota Hospital Foundation board member, Chris Meyers, sculptor, John Holter, charter member, Jacob Aus, USD Veterans Club, Andy Howe (Dakota Hospital Foundation board member), Greg Huckabee (charter member), Joni Freidel Dakota Hospital Foundation board member, Gary Conradi, committee member, and Tim Tracy, Sanford Vermillion Senior Director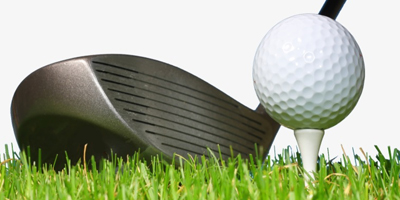 Jul 20, 2020
12:00pm
Tee Times 10:30am – 2:30pm, 4 person scramble (4...