2020 Dakota Hospital Foundation & Sanford Vermillion Medical Center Scholarships Awarded
The Dakota Hospital Foundation & Sanford Vermillion are proud to present scholarships to the following recipients.  Congratulations and best wishes!
Wanda & Tim Hannahs Scholarship
Carolyn Blatchford - $500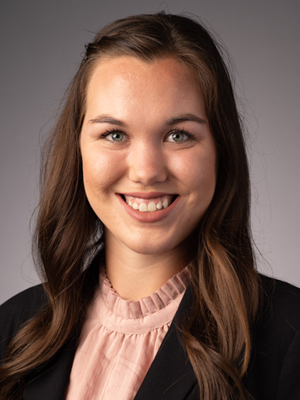 Carolyn completed her undergraduate education at South Dakota State University, where she majored in Community and Public Health Science and was a member of the Van D. & Barbara B. Fishback Honors College. She was also the 2021 Pre-PT and OT Club President, an SDSU Rodeo Club member, Admissions Ambassador, a 2018 South Dakota State FFA Officer, and a Community Assistant during her undergrad. During her first year at the University of South Dakota, she served as a Student Occupational Therapy Association member. Recently, she was inducted into Pi Theta Epsilon, a specialized honor society for occupational therapy students and practitioners. She will serve as the Alpha Tau Chapter Secretary this upcoming year. Finally, Carolyn will serve as the South Dakota Occupational Therapy Association's representative for the Student Occupational Therapy Association as she enters her second year in the occupational therapy program.
This scholarship endowment is in honor of Wanda and Tim Hannahs. Wanda was an employee of Sanford Vermillion who experienced a spinal cord injury after a car accident, which left her paralyzed. She spoke regularly to USD's OT & PT students about her life, the accident, and the services she received, and this scholarship is in gratitude to their career path.
Dennis & Mary Jo Olson Family Medicine Scholarship
Meredith Keith - $750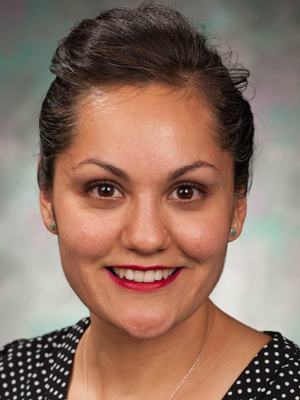 I grew up in Eagle Butte SD and am an enrolled member of the Cheyenne River Sioux Tribe. Since I was a little girl watching my great aunt struggle with health issues resulting from miliary tuberculosis, I have always had compassion for those who suffer. After receiving my undergraduate degree at Creighton University, followed by an MPH degree at the University of Nebraska College of Public Health, I realized I wanted to do more for my Lakota community. I started medical school in my home state of South Dakota, and have since been accepted as a family medicine resident at the Center for Family Medicine in Sioux Falls starting June 2023. During my free time I enjoy playing the guitar, painting, sewing, baking, and doing anything active. I am currently on two coed soccer teams and will be entering a few cycling races in the area this spring/summer. I am married to my best friend Max, we have two rescue dogs, and we are currently working on finishing our foster care training.
This scholarship endowment shall provide a scholarship for a medical student accepted into the Family Medicine Residency Program and currently enrolled at the USD Sanford School of Medicine. It is in honor of Dr. Mary Jo Olson's career path, as well as her and Dennis' dedication to service to others in the Vermillion area.
Timothy J. and Kathleen Tracy Health Administration Scholarship
Emily Kokales - $500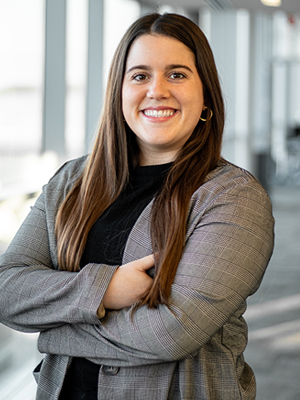 I am a Junior in the Health Services Administration program here at USD. In my time in the program I have served at both President and Secretary for our student organization Health Executives Advancing Leadership (HEAL), I have also traveled to Chicago to attend the American College of Healthcare Executives conference last year. In my time at USD I have really enjoyed taking all of the healthcare classes and enjoy my time in the Beacom School of Business. I was recently accepted into the joint Graduate program here at USD so this upcoming fall I will start graduate classes towards my MBA while still finishing my undergraduate classes! I hope to get into the healthcare field and make a difference in quality care and help those in need!
In honor of Timothy-Kathleen Tracy for their years of service in health care and commitment to the foundation, this endowment is to provide a scholarship for a South Dakota student enrolled in Health Services Administration, a member of the student group (HEAL) Healthcare Executive Advancing Leadership and currently enrolled at the University of South Dakota.
William Dendinger, MD Family Medicine Scholarship
Ganeva Kendall - $500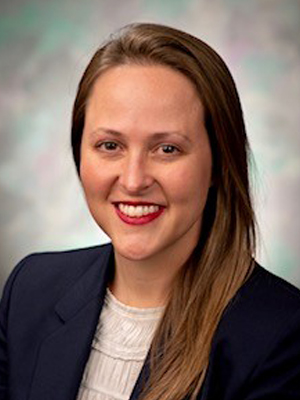 I grew up in Wall, SD, obtained a Bachelor of Science degree from Black Hills State University and a Master of Science degree from South Dakota State University. Before medical school, I worked as a mental health counselor on the Palliative Care team at Regional Health (Monument Health). While working full time, I attended South Dakota School of Mines & Technology taking premedical coursework. Outside of my career and education, I am married, have three stepchildren, and two dogs who have all been my biggest supporters throughout this time and continue to be. After residency, in Kootenai Health Family Medicine Residency, Coeur d'Alene, Idaho, I plan to provide full-spectrum care to a rural, underserved community.
In honor of Dr. Bill Dendinger and his many years of health care service to the Vermillion community, this scholarship endowment will provide a scholarship for a medical student accepted into a Family Medicine Residency Program and currently enrolled at the USD Sanford School of Medicine.