USD SANFORD SCHOOL OF MEDICINE RECEIVES GRANT AWARD FROM DAKOTA HOSPITAL FOUNDATION
USD Sanford School of Medicine receives grant award from Dakota Hospital Foundation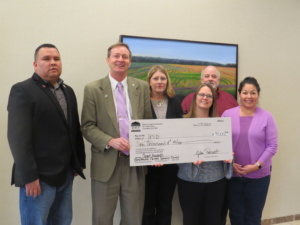 The USD Sanford School of Medicine Healthcare Careers Summer Camp was recently awarded a $9,000 grant from Dakota Hospital Foundation.
The requested funding will assist with the USD SSOM Healthcare Career Summer Camp (HCSC). The HCSC is a 5-day camp held on the campus of the University of South Dakota that explores a variety of healthcare careers available with the state.
"The USD Sanford School of Medicine is so appreciative of the continued support from the Dakota Hospital Foundation for our Healthcare Careers Summer Camp. This summer 2020 will be our 14th annual camp, and we are excited to continue to spark high school students' interest in healthcare careers and building the future workforce to serve the healthcare needs of the state," Dr. Kenyon.
"The USD Healthcare Careers Summer Camp is an important educational opportunity for high school students throughout the state and region. DHF is able to support HCSC and other community health and wellness programs through these bi-annual grant programs," said John Prescott, president, Dakota Hospital Foundation.
Dakota Hospital Foundation held its fall open grant period from October 1 – 31, 2019. Five community grants were awarded a total of $16,100.  The next open grant period for DHF will be April 1 – 30, 2020.  Learn more at www.dakotahospitalfoundation.org.
About Dakota Hospital Foundation
Since its beginning in 1930, Dakota Hospital Foundation has fulfilled a mission dedicated to community health and wellness.  The health care 'pioneers' who established Dakota Hospital Foundation (DHF) also nurtured a tradition of community health service leadership represented by today's Foundation members.
Pictured: Damon Leader Charge (USD Director of Tribal Outreach, SSOM Assistant Diversity Pipeline Coordinator), Tom Schaack (DHF board member), Lisa Ketcham (DHF board member), Tim Tracy (Sanford Vermillion, Senior Director), DenYelle Baete Kenyon (SSOM Assoc. Dean of Diversity, Public Health Program Director), Donis Drappeau (SSOM Diversity Pipeline Coordinator)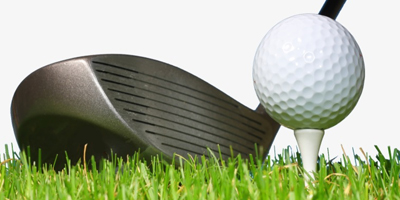 Jul 20, 2020
12:00pm
Tee Times 10:30am – 2:30pm, 4 person scramble (4...