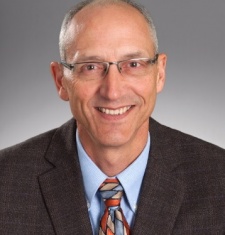 Andy Howe
Vice President
Andy Howe grew up in Vermillion after moving here from Sturgis at the age of 10 in 1972. He graduated from Vermillion High School in 1980 and enlisted in the U.S. Marine Corps, serving until December 1983. During that enlistment, he was deployed to Beirut, Lebanon in 1983 serving as a member of Battalion Landing Team 1/8, (1st Battalion, 8th Marines) which suffered devastating losses in October of 1983.
Upon his return to Vermillion, after working in construction, private security, and welding/manufacturing, he attended and graduated with honors from the University of South Dakota from 1987-1990 with a Bachelor of Arts in Political Science.
A part time college job as a Clay County Jailer sparked an interest in law enforcement and upon graduation from USD, he was promoted to Deputy Sheriff in February 1991. After nearly 12 years as a Deputy Sheriff, he ran unopposed for Sheriff in 2002 and is now in his 4th term of office.
Andy was the 2015 President of the South Dakota Sheriffs' Association, and is the Quartermaster and Past Commander of VFW Post 3061. He is a member of other organizations such as the American Legion, Beirut Veterans of America, the Fraternal Order of Eagles, the Fraternal Order of Police, and Knights of Columbus. In addition to the Dakota Hospital Foundation, he serves on various other advisory boards.
Andy Is married to Rhonda Howe and has two adult children; Tracy and Allison.
Andy was pleased to be appointed as a member of the DHF board, especially at this time of new construction and changes coming to Sanford-Vermillion and the Foundation.