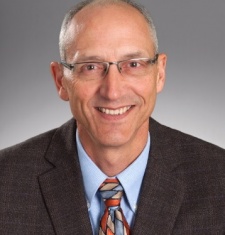 Andy Howe
President
Andy Howe grew up in Vermillion after moving here from Sturgis at the age of 9 in 1972. He graduated from Vermillion High School in 1980 and enlisted in the U.S. Marine Corps, serving until December 1983. During that enlistment, he was deployed to Beirut, Lebanon in 1983 serving as a member of Battalion Landing Team 1/8, (1st Battalion, 8th Marines) which suffered devastating losses in October of 1983.
Upon his return to Vermillion, after working in construction, private security, and welding/manufacturing, he attended and graduated with honors from the University of South Dakota from 1987-1990 with a Bachelor of Arts in Political Science.
A part time college job as a Clay County Jailer sparked an interest in law enforcement and upon graduation from USD, he was promoted to Deputy Sheriff in February 1991. After nearly 12 years as a Deputy Sheriff, he ran unopposed for Sheriff in 2002 and is now in his 6th term of office.
Andy was the 2015 President of the South Dakota Sheriffs' Association. He was also the 2022 President of the Dakota Territories Sheriffs' Association which works to foster cooperation between North and South Dakota Sheriffs.  In 2019, he was appointed by the South Dakota Attorney General to the South Dakota Law Enforcement Standards and Training Commission.  He was elected in 2021 to represent South Dakota on the executive committee of the nine state "Mid-States Organized Crime Information Center" (MOCIC) where he currently serves as Board Secretary.  He is also on various other boards and committees.
Here at home, he enjoys his involvement as the Current Quartermaster and past Commander of Veterans of Foreign Wars Post 3061 in Vermillion and is a member of other service organizations such as the American Legion, Beirut Veterans of America, the Fraternal Order of Eagles, the Fraternal Order of Police, and Knights of Columbus.  Last, but not least, he sincerely enjoys his involvement in the Dakota Hospital Foundation and is proud to have been elected president of this organization in 2022
Andy Is married to Rhonda Howe and has two adult children: Tracy and Allison, and is extremely proud of his two grandchildren.