An Evening for Women
Registration is NOW OPEN!!
Please join us for a very special evening designed just for you. Enjoy hors d'oeuvres and refreshments and a special presentation. 5pm Social, 6pm Guest Speaker Marie Dawn Johnson, MSW.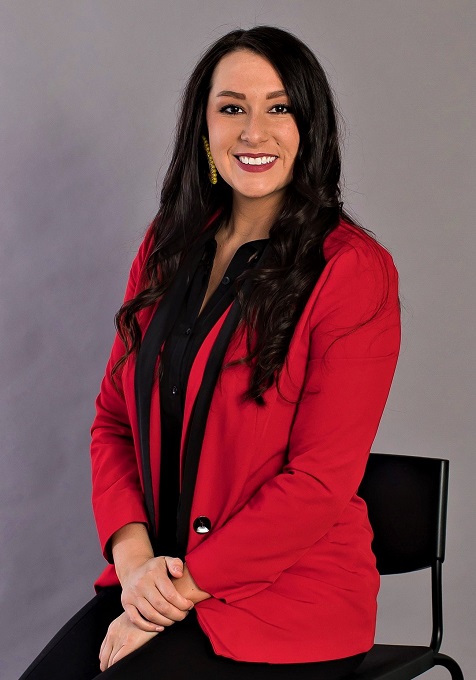 Dawn Marie has devoted her life to helping others discover their strengths. Growing up in a small town on the Sisseton Wahpeton Oyate of the Lake Traverse Reservation, she experienced a community that took pride in its people, even with limited resources. Rallying around those who deserve support and celebrating those who experience success has been part of her outreach strategies to build a better tomorrow for all those around her.
Dawn Marie is a highly active leader in the Sioux Falls community. In 2022, she was appointed as a Commission on Human Relations member. Since 2021, she has served on the Bridging the Gap Community Foundation, SFSD Indian Education Parent Committee and graduated from the Leaders of Tomorrow leadership training.
Part of Dawn Marie's mission is to connect her and her community to Indigenous roots and history. In 2020, she was awarded the Dreamstarter Grant through Running Strong for American Indian Youth. She has offered traditional practices to her students and connected local elders to youth through this. Before this opportunity, Dawn Marie hosted several successful community events that featured local and national Indigenous artists, leaders, and entities.
Dawn Marie spent the last ten years supporting the school and after school organizations through her power of collaboration and partnerships. As an afterschool director, she was awarded the National Afterschool Association's Next Generation of Leaders in 2019 and recognized for her community work and professionalism by the University of South Dakota's 30 Under 30 Alumni Award and the 2022 Emerging Leader through the Alumni Achievement Awards. She graduated with her Master's in Social Work from the University of South Dakota in 2020. She contributed much of her success to striving to set a positive example for her eight-year-old daughter, Rhayn Marie Villanueva Medrano.
REGISTER NOW