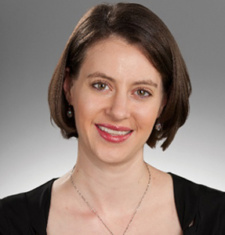 Katherine Price
Vice President

Katherine Price is from Albuquerque, NM, and came to Vermillion in 2012. She holds a bachelor of music degree from the University of New Mexico, and a master of music degree from the University of Oregon, both in vocal performance. Katherine has sung at contemporary music festivals in New Mexico, California, Oregon, and North and South Dakota, and is continuing to perform periodically here in Vermillion. Recently you could have seen her at the 2022 South Dakota Shakespeare Festival's opening noon concert at the National Music Museum.
Since settling in South Dakota, Katherine quickly became rooted in the community. She is in her third term on the City Council as Alderman of the Central Ward, has participated in the Vermillion Community Theater, and served as president of Friends of the USD Opera, a philanthropic group dedicated to supporting the Opera program and its students at USD. She loves all the varied activities available in Vermillion, and the town's safe, family-friendly vibe. She is a strong supporter of music and the arts in Vermillion and always eager to be part of what's happening next.
Katherine works as the Assistant Dean of Administration in the College of Arts & Sciences at USD. In her spare time she likes singing and performing, doing yoga, cooking and entertaining, and spending time her husband Paul (Professor in the USD Music Department), and son Ethan. She is happy to be part of the Dakota Hospital Foundation and all the good work they do in the area.