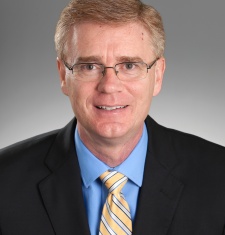 John Prescott
Past President
John Prescott joined the Dakota Hospital Foundation Board of Directors in April 2014.
John grew up in Sioux City, Iowa. He attended the University of Northern Iowa obtaining a bachelor's degree in Management for Business Administration. John earned a Masters of Public Administration from the University of Nebraska at Omaha.
John has served as Vermillion City Manager since March 2005. He and his wife, Karen, have two adult children.