Registration has closed for seating.  You may now register for the virtual event beginning at 6PM CST.  Please click here to register for the virtual event to obtain the passcode.
Our guest is speaker, Dr. Melanie Weiss, OD.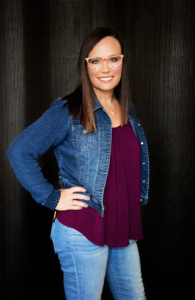 Dr. Melanie Weiss is an optometrist that was born, raised and currently lives in Watertown, SD and has been in private practice for over 20 years. Over ten years ago, after a series of surgeries, opioids took full control of her life. She now dedicates part of her time going out and speaking to schools and organizations about addiction and recovery. She has been married for over 25 years and has three daughters. In her free time she enjoys umpiring and coaching slow-pitch softball. One of her favorite quotes is:
"Life is not about how fast you run or how high you climb, but how well you bounce" – Vivian Komori
Contact Jill Christopherson at jill.christopherson@sanfordhealth.org or 605.677.3617.
Event Location
Muenster University Center Ballroom
349 E Cherry street
Vermillion, SD, 57069
Days
Hours
Minutes
Seconds