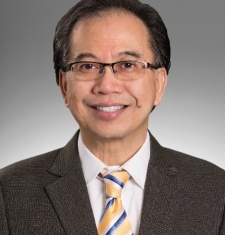 Yewmun Yip
Board Member
Yewmun Yip grew up in Singapore. He graduated from the National University of Singapore with a Bachelor of Engineering (Hons) in civil engineering. After working as a structural engineer with the Urban Redevelopment Authority for two years, Yewmun went to Purdue University, West Lafayette, to pursue a MBA degree. Upon returning to Singapore, he worked as a Senior Development Officer with the Construction Development Board, and later as a Senior Corporate Banking Officer with Overseas Union Bank in Singapore. In 1997, Yewmun completed his PhD. in Finance from the University of Wisconsin – Milwaukee.
Yewmun started his teaching career with College of St. Benedict/St. John University, Collegeville, MN before moving to San Francisco State University in 1998. Since 2003, he has been teaching various finance classes at the University of South Dakota. Part of his responsibility as a finance faculty member is to serve as a faculty advisor to investment club, Coyote Capital Management, which currently manages 3 portfolios with assets of more than $1.9 million.
Yewmun has served on the USD University Senate, and is currently serving on the Undergraduate Assessment Committee in the Beacom School of Business. He is also a faculty advisor for the USD Chapter of the Financial Management Association.
During the summer vacation, Yewmun enjoys traveling to learn about other cultures and their languages. In his spare time, he enjoys reading, cooking and biking.